Centre for Discrete Mathematics and Theoretical Computer Science
---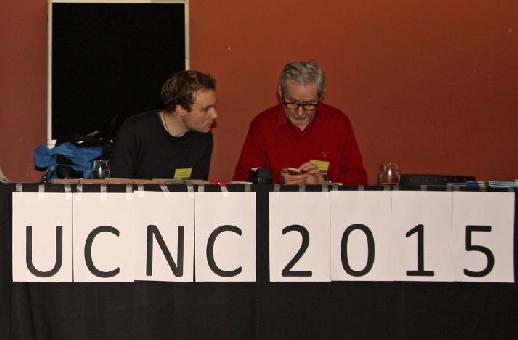 Welcome to CDMTCS, a joint venture involving the School of Computer Science and the Mathematics and Philosophy Departments of The University of Auckland in New Zealand. CDMTCS was founded in 1995 to support basic research on the interface between mathematics and computing, to foster research and development in these areas within the South Pacific region, and to create links between researchers in that region and their counterparts in the rest of the world.
Award 2020
Professor Marston Conder has received the Officer of the New Zealand Order of Merit (ONZM) award.
Award 2020
Professor Bakh Khoussainov has received a Humboldt Research Award.
CDMTCS members in two new Springer journals
Springer Nature Journal of Computer Science and the Journal of Membrane Computing.
Award 2019
Professor Cristian Calude awarded Romanian equivalent of knighthood.
Gibbons Lectures 2019: Quantum Computing
This year lectures were scheduled on 8, 15, 22 and 29 May 2019.