Centre for Discrete Mathematics and Theoretical Computer Science
---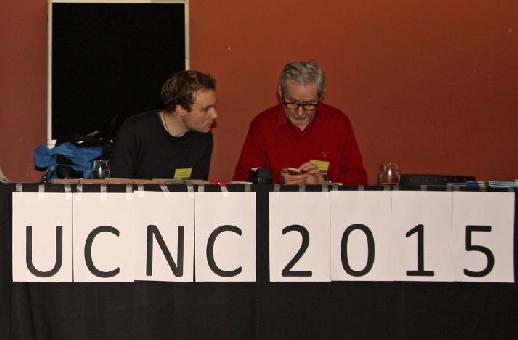 Welcome to CDMTCS, a joint venture involving the School of Computer Science and the Mathematics and Philosophy Departments of The University of Auckland in New Zealand. CDMTCS was founded in 1995 to support basic research on the interface between mathematics and computing, to foster research and development in these areas within the South Pacific region, and to create links between researchers in that region and their counterparts in the rest of the world.
CDMTCS members in two new Springer journals
Springer Nature Journal of Computer Science and the Journal of Membrane Computing.
Award
CDMTCS member awarded Romanian equivalent of knighthood
Unconventional Computation and Natural Computation 2019
The International Conference on Unconventional Computation and Natural Computation is a meeting where scientists from many different backgrounds are united in their interest in novel forms of computation, human-designed computation inspired by nature, and computational aspects of natural processes. UCNC provides a forum for such scientists to meet and discuss their work.
The 18th UCNC will be hosted by was hosted by the University of Electro-Communications, Tokyo.
Gibbons Lectures 2019: Quantum Computing
This year lectures are scheduled on 8, 15, 22 and 29 May.