Clark Thomborson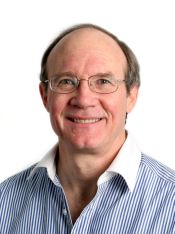 Professor

Research Interests
The specification of secure systems, particularly for identity management and privacy protection. Algorithms and applications for software watermarking and obfuscation. My inactive/former areas of interest include software performance engineering and R&D policy.
Teaching (S1 2017)
CompSci 601/602: Special Topic Diploma Courses. Introductory lecture: on the Thursday of the second week of lectures, tbc.
My office hours during the summer are by appointment only. Urgent queries should be directed to the departmental front office 303S.384, phone (09) 3737 599 x85857.
Current Students
David Dai, summer research student, December 2016 through February 2017.
Recent and Forthcoming Publications and Lectures
Recent Professional Service
Coordinator, Computer Science Sustainability Network, from March 2016.
Member, Faculty of Science Sustainability Network, from 2015.
Recent programme committees: 22nd Australasian Conference on Information Security and Privacy (ACISP 2017), Auckland (NZ), 3-5 July 2017; Innovative CyberSecruity and Privacy for Internet of Things: Strategies, Technologies, and Implementations (WICSPIT 2017), co-located with IoTBDS 2017, Porto (Portugal), 24-26 April 2017; Australasian Information Security Conference (ACSW-AISC 2017), Geelong VIC (Australia), 31 January - 3 February 2017; Software Security, Protection, and Reverse Engineering Workshop (SSPREW-6), co-located with ACSAC 2016, Los Angeles CA (USA), 5-6 December 2016; 2nd Workshop on Software Protection (SPRO-2016), co-located with ACM CCS in Vienna (Austria), 28 October 2016; IEEE Intelligence and Security Informatics (ISI 2016), Tucson AZ (USA), 28-30 September 2016; Australasian Information Security Conference (ACSW-AISC 2016), Canberra (Australia), 2-5 February 2016; Software Security, Protection, and Reverse Engineering Workshop (SSPREW-5), co-located with ACSAC 2015, Los Angeles CA (USA), 8 December 2015;
Vita Brevis
1975 B.S. (honors) Chemistry, Stanford University
1975 M.S., Computer Science / Computer Engineering, Stanford University
1980 Ph.D., Computer Science, Carnegie-Mellon University
1979-86 Assistant Professor of EECS at UC Berkeley
1983 married Barbara Borske
1983 Barbara and I transformed our surnames by "gene-swapping": Thompson+Borske = Thomborson (but not Thomborsonske, nor Borthomp).
1986-94 Professor of CS at U Minnesota-Duluth
1992-3 Visiting Professor of EECS at MIT
1995 Principal Programmer, LaserMaster Corp of Minnesota
1996 emigrated to New Zealand
Contact Information
E-mail:

Mail:

Clark Thomborson
Department of Computer Science
University of Auckland
Private Bag 92019, Auckland 1142
New Zealand

Phone:

+(64 9) 3737-599 x85753 (office)
+(64 9) 817-1234 (home voice)
+(64 21) 2466-034 (cellphone)