Clark Thomborson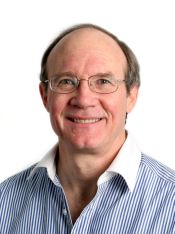 Professor

Research Interests
The specification of secure systems, particularly for identity management and privacy protection. Algorithms and applications for software watermarking and obfuscation. My inactive/former areas of interest include software performance engineering and R&D policy.
Teaching (S2 2019)
CompSci 725: System Security. Lectures (as at 15 Jul 2019, subject to change): Mo 12-1 OGGB 040B, Tu 11-12 Architecture-West 201, Th 3-4 Arts 1 rm 201. Tutorial sessions are held during weeks 4-11: Th 11-12 OGGB 307, Fr 11-12 OGGB 307.
My office hours during S2 2019 are by appointment only. Urgent queries should be directed to the departmental front office 303S.384, phone (09) 3737 599 x85857.
Current Students
I am retiring as at 1 March 2020, and will not be starting any new research supervisions.
Recent Publications and Lectures
Vita Brevis
1975 B.S. (honors) Chemistry, Stanford University
1975 M.S., Computer Science / Computer Engineering, Stanford University
1980 Ph.D., Computer Science, Carnegie-Mellon University
1979-86 Assistant Professor of EECS at UC Berkeley
1983 married Barbara Borske
1983 Barbara and I transformed our surnames by "gene-swapping": Thompson+Borske = Thomborson (but not Thomborsonske, nor Borthomp).
1986-94 Professor of CS at U Minnesota-Duluth
1992-3 Visiting Professor of EECS at MIT
1995 Principal Programmer, LaserMaster Corp of Minnesota
1996 emigrated to New Zealand
Contact Information
E-mail:

Mail:

Clark Thomborson
School of Computer Science
University of Auckland
Private Bag 92019, Auckland 1142
New Zealand

Phone:

+(64 9) 3737-599 x85753 (office)
+(64 9) 817-1234 (home voice)
+(64 21) 2466-034 (cellphone)