Computer Science
---
First Automatic Totalisator: More Details of Ticket Stations
There is not much more we can add to the description of the ticket stations - the truth is that we know no more than we can see in the photographs. That the wire connections were somewhat of a nightmare is evident from this close-up of the connections on one side of the machine as installed. One puzzle is how the wires directed to the same escapement position on different adders were restrained from interfering with each other.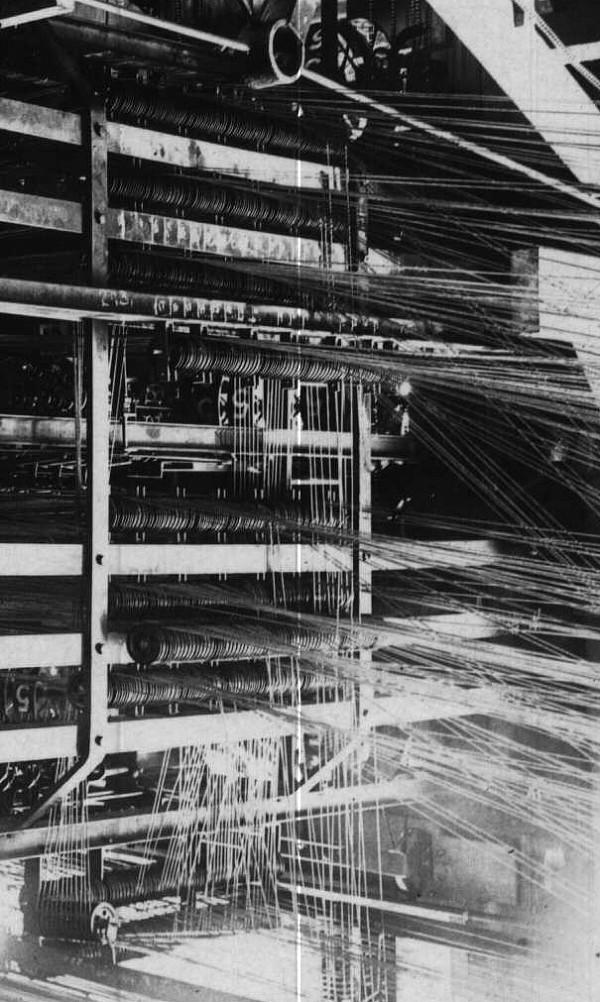 Wires entering machine at Ellerslie (from Brian Conlon)
Reference to the minutes of the ARC reveals that ticket issuing was always a matter of controversy between ARC and ATL. It appears that ATL modified the ticket issuers to provide each with a magazine of tickets, completing the conversion in 1915. We have no images or details of this modification. With all later totalisators, after conversion to electrical connections, ATL provided ticket issuing machines that would print the ticket, including the horse number.
Discussion of the ticket issuers is in the minutes of the racing club.
Julius's 1913 interview in the Greymouth Argus tells us that there was one station devoted to five pound tickets. This will have to remain a mystery for the present as there is no obvious mechanism in the machine for causing a 180 degree rotation of a horse shaft. The interview also indicates that the ticket handles were intended to punch the tickets and that both rows of handles were pulled downwards.