<! --- Heading --- > <! --- line --- >
---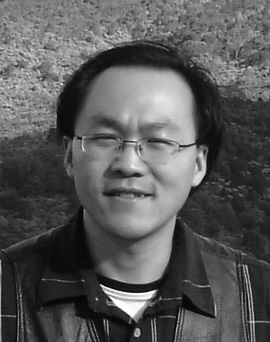 <! --- Personal Profile --- >
Building 303 Room 467
The Centre for Computational Evolution
Department of Computer Science
University of Auckland
Auckland
New Zealand

Phone: +64 9 373 7599 ext 87458

Personal Statement:
I am a researcher in Computer Science with a particular interest in Artificial Intelligence and Computational Biology. I have more than 15 years of experience in multidisciplinary projects working with fuzzy logic, data mining, semantic modelling, and also have made research contributions in phylogenetics, bioinformatics, and more recently eDNA analysis. <! --- Research Interests --- >
Research Interests:
Phylo..., Bio..., and Eco... + IT
System development, data analysis, and IT solution for phylogenetics, phylogenomics, bioinformatics, computational biology, etc.



Fuzzy logic data mining and machine learning
Fuzzy logic, semantic modelling, knowledge discovery, knowledge representation, and their applications.



Intelligent systems
Knowledge-based systems, expert systems, etc.



Big data visualisation and analysis

---

GoStats hit counter


Last modified: 07/02/2017.