<! --- Heading --- > <! --- line --- >
---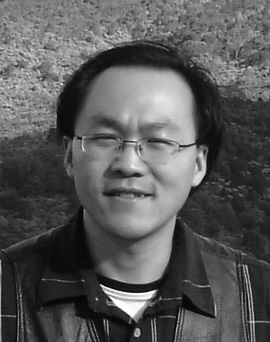 <! --- Personal Profile --- >
Building 110 Room 405
The Centre for Computational Evolution
The School of Computer Science and The School of Biology
University of Auckland
Auckland
New Zealand

Phone: +64 9 373 7599 ext 87458

Personal Statement:
I am a researcher in Computer Science with a particular interest in Computational Biology and Artificial Intelligence. I have over 10 years of experience on software development and data analysis in bioinformatics and phylogenetics, and also worked for AI projects using fuzzy logic, data mining, semantic modelling previously. <! --- Research Interests --- >
Research Interests:
Phylo..., Bio..., and Eco... + IT
System development, data analysis, and IT solution for phylogenetics, phylogenomics, bioinformatics, computational biology, etc.



Applications of AI
Knowledge-based systems, expert systems, and applications on fuzzy logic, semantic modelling, knowledge discovery, knowledge representation, etc.



Big data visualisation and analysis

---

GoStats hit counter


Last modified: 01/05/2021.