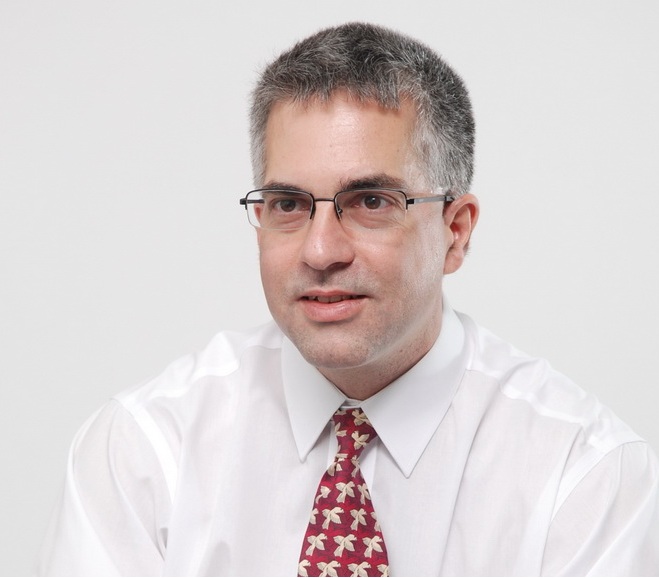 Jim Warren, Professor of Health Informatics
I am based at the Department of Computer Science on the City (main) campus in downtown Auckland. I work closely with the School of Population Health at Tamaki Campus, particularly with the Department of General Practice and Primary Healthcare, the Section of Epidemiology and Biostatistics, and the National Institute for Health Innovation (NIHI).
My key professional interest is the transformation of healthcare through innovative IT. This includes decision support for individual healthcare providers, analysis of population health data to guide high level health strategy and research, and supporting health consumers to do their best in 'co-production' of health outcomes with traditional providers (i.e. doctors, nurses and the like). From a technology perspective, enabling these transformations is largely about applied AI, but very much linked with a holistic information systems perspective and great user interface design; plus there are some topics that are particularly relevant to health IT in practice, such as systems interoperability. I'm passionate about getting talented computing people really interested in the challenges and opportunities of health IT; I also really enjoy working with clinical people to understand and try to improve health delivery challenges. I have a particular interest in the challenge of achieving 'adherence' to long-term medications... most of us don't take our regular medications very regularly; improving this requires a systems response involving both providers and consumers.
See about new scholarship opportunities in e-therapy for youth!
'Health Informatics' is an inter-disciplinary field that requires working in teams to have an impact - being part of such teams, and helping others from either health or IT backgrounds to maximize their capacity to contribute to such teams, is what I'm about.
My office is on the 4th floor of building 303.
Hear me, see me
Here are links to a couple of fairly extended lectures I've given in recent times on areas of greatest interest to me:
Coursework
Computer Science / Software Engineering. I'm lecturing in two courses for 2017:
COMPSCI 345 Human-Computer Interaction (also listed as SOFTENG 350). I'm the course coordinator for 2017, and teaching about 3/4 of the course. I really enjoy helping students with IT capability to pick up the skills to make software that is really excellent from the perspective of usability and is thoughtful, and sometimes innovative, in its human-computer interaction (HCI) design. So this is a fave course to teach for me.
COMPSCI 765 Interactive Cognitive Systems. A truly 'intelligent' system can interact with other entities in a meaningful fashion based on its own modelling of the plans and intentions other entities. In this course, we examine key research - new work, and older work that has proven seminal - on interactive cognitive systems. We also seek to develop the skills to create our own such systems. Students will work in teams to design and prototype a solution to a problem of their choosing involving system modelling of user state and dynamic reasoning. I'm teaching about 1/3 of this course in 2017 - Dr Yun Sing Koh is course coordinator.
Health Informatics at The University of Auckland. For several years I was programme director for the Postgraduate Diploma in Health Sciences in Health Informatics, which can extend to a Master of Health Sciences. There is also the option to stop with a Postgraduate Certificate in Health Sciences (Health Informatics). In the postgraduate programme I taught HLTHINFO 728 Principles of Health Informatics and HLTHINFO 730 Healthcare Decision Support Systems. Note that Honours and Postgraduate Diploma students in Computer Science and Software Engineering can get permission to take select Health Informatics postgraduate courses. Although I'm not teaching the main courses this year, I'm still available to supervise research students from either Health or Computing backgrounds (and those with mixed backgrounds are most especially welcome!). The School of Population Health also has a third year elective in Health Informatics for students in the Bachelor of Health Sciences.
Research
My research goal is to achieve measurable improvements in health outcomes through innovation in health information technology.

My research is focused on three (sometimes inter-related) aspects of innovative use of IT for chronic disease management:
Systems - ways that IT can make the 'traditional' healthcare system work better: e.g., integration of care plans into electronic health records, clinical decision support systems
Empowerment - getting all stakeholders to maximize their contribution to the health of an individual with good communications pathways: e.g., prioritized web-based health consumer education (to empower the consumer in their own care), clinical uses of mobile devices (to collect and share information)
Quality Assurance - mostly concerned with data mining to discover areas in need of improvement: e.g., temporal analysis of community based electronic prescribing records
I've recently given a talk as part of the Gibbons lecture series that overviews a range of aspects in how I approach use of IT to improve chronic condition management.
Some of my most active research at present is in analysis of electronic prescribing and other primary care data (particularly for long-term adherence to blood pressure lowering medications - e.g. see pubs done in the PhD work of Thusitha Mabotuwana and more recently with Yulong Gu); and in general on use of large health data collections and also in terms of technologies that can be used by health consumers directly (e.g. as a life-style and mental health screening tool). I've also done quite a lot of commissioned research for the Ministry of Health on directions in health IT and evaluation of pilot and innovative health IT deployments here in New Zealand.
I'm always interested in good students for project, dissertation and thesis work that relates to this research agenda. Probably best to contact me directly about current topics that are on-the-go. If you do wish to contact me about research study, address your email to "Prof Warren" or "Jim" - I'll delete anything to a generic "Dear Sir" - and explain to me what specific preparation you've had and just what sort of Health Informatics research you're keen to do.
If you're thinking about doing a PhD under my supervision, before opening a dialogue please reflect on whether and how you would finance your studies. Please do not go down this path if you have only a vague or optimistic lead on financial support. The University of Auckland has a very limited number of scholarships for international students, which are given where the Grade Point Equivalence (GPE) is estimated by the University's School of Graduate Studies at around 8.0 or greater (we use a scale where A+ is 9, A is 8, A- is 7, B+ is 6, etc.) for the degree which qualifies the student for PhD studies and weighted for the relative standing of the awarding institution as compared to University of Auckland. So if you received less than near-perfect marks, don't be expecting a scholarship from the University. Moreover, cost of living (especially accommodation) in Auckland is high, and it isn't possible to earn a living wage while studying full-time. You'll need some external financial support.
For domestic students, if you have a GPA of 8+ you'll be offered a scholarship.
Having laid out the financial realities clearly, I hope...
Topics of interest at the moment for research students
I'm interested in methods to exploit large health data collections for better understanding of population health. In particular, I'm interested in using long time-sequences of records (e.g. records of prescriptions, lab tests and hospital visits) to describe patient 'journeys' in management of chronic conditions such as cardiovascular disease and diabetes. Some people are much more successful than others in maintaining good health both in terms of postponing development of chronic conditions and in terms of managing conditions that have developed. Methods that classify (successful versus unsuccessful) or that cluster (e.g. groups that are unsuccessful but with very different pathways) are both relevant to better understanding of population health.
---
I'm delighted to be part of a National Science Challenge funded by the Ministry of Business, Innovation and Employment - A Better Start – E Tipu e Rea. I'm IT lead for HABITS (Health Advances using Behavioural Intervention Technologies), which is one of the major research programmes of A Better Start.
For HABITS we are interested in graduate students to conduct computing research on ways to enhance digital mental health intervention for youth. We are particularly interested in use of natural language processing (NLP) to create artificially intelligent counselling agents that correctly assess the affect (emotional tone) and other aspects of the semantics of user inputs. The aim is to devise AIs that provide specific guidance in psychological techniques such as Motivational Interviewing, Cognitive Behavioural Therapy (CBT) and Relaxation Training. The AI may engage the user as a life-coach, an aid to navigating existing electronic therapy tools, or in a form a gamified interaction. Your thesis work will integrate with ongoing development of a platform for youth e therapy with automated mental health screening and gamified online therapy tools. Of particular interest are students who have honours-level computing qualifications (especially if related to AI and/or NLP) and education or experience in any of: psychology, health informatics, human-computer interaction or game design, or any area of health service delivery (social work, counselling, nursing etc.).
About the stipends:
$27,000 PhD stipend per year for living costs (for a duration of three years).
$5,000 Masters stipend per year.
Stipends are tax free.
University tuition fees for domestic students will be covered.
See more details of the scholarship opportunity and the project.
---
For a student with some health-related background, I'm also interested in further examination of the process of medical referral. As we create systems for electronic referral and 'shared care' portals where providers (and sometimes consumers) share data, how might we change the conception of a 'referral'? IT can play many roles - e.g. to gatekeep whether a patient really is a good candidate for referral, or to support capture of the essential information for the specialist; or through IT a percentage of what would once have been referrals may morph into online consults. We need a clearer model of the shared care around referral and of its information apropos to these and other potential roles. (See a position paper around this.)
These are some of the PhD students who have graduated with me since I've moved to Auckland
Dr Shyamala Nadathur (Monash)
Some of my (more distant) past PhD students:
---
Other Roles and Responsibilities
Australasian Workshop on Health Informatics and Knowledge Management (HIKM) at Australasian Computer Science Week (ACSW). I helped create this workshop and have co-Chaired it on multiple ocassions. This is a great event because on the one hand it's a small workshop to share experiences of innovative computing solutions as applied to healthcare, and on the other hand it's a diverse computing event across the spectrum of Computer Science in Australia and New Zealand with a host of plenary speakers. The 2017 HIKM is in Gelong (near Melbourne). Paper submissions are generally due around August each year.

Health Informatics New Zealand (HINZ). I was Chair of HINZ for 2008-2010. I was Scientific Program Committee Chair for the HINZ Conference and Exhibition 2006, 2007 and 2008. The conference is an amazingly large event given the size of New Zealand – it's the place to find out what's happening in health IT in New Zealand and gets some great keynote speakers from abroad. The 2016 HINZ conference last November in Auckland was especially exciting for being concurrent other events, including Global Telehealth (GT 2016) – we had over 1100 attendees in total!

Australian College for Health Informatics (AHCI). I'm a Foundation Fellow of, and was the Membership Chair from 2005-2010 for, Australia and New Zealand's peak professional body for health informatics. In 2015-2016 I was a member of the ACHI Council.

Health Informatics at the University of Western Sydney (UWS). As a key part of my sabbatical in 2012, I made three visits to my colleagues there, and actually held a Adjunct Professor for some years. Through UWS, I worked with the Sax Institute in Sydney and have been using their impressive 45 and Up Study data set to examine factors predictive of long-term medication adherence. I'm continuing the collaboration, although some of the key people are now at Centre for Big Data Research in Health at the University of New South Wales.

Vascular Informatics using Epidemiology and the Web (VIEW). I'm one of the team of investigators in VIEW, an HRC-funded research programme led by Prof Rod Jackson. VIEW aims to create a comprehensive map of cardiovascular (or, somewhat more broadly arteriosclerotic) risk management for all of New Zealand. It has a GIS mapping component, and intervention components: the PREDICT clinical decision support tool (see publications) aimed particularly at prevention in the community / general practice setting, and the acute coronary syndrome (ACS) register aimed at the hospital sector. I'm particularly involved in the application of data mining techniques on the VIEW collection to improve the identification individuals with a high risk of potentially-preventable hospitalisation, as well as questions of how to formulate the data schema for maximum ethical public-good reuse of the data.

Biomedical Informatics group of the Auckland Bioengineering Institute (ABI). The aim of this group is to link clinical information and workflows to computational models and tools, in order to bring about personalised, predictive and quantitative approaches to Biomedicine and to pave the way for new breakthroughs and the coming of next generation clinical decision support tools and new technologies. I'm a collaborator with this group.
---
My Career
I took up the Chair in Health Informatics at the University of Auckland in November 2005. I made the move here because the environment provides the opportunity to really make a difference - there are so many advantages here with a world class medical school, excellent computer science department, active local health IT industry and a proactive Ministry of Health! The School of Population Health at the Tamaki Campus provides a particularly stimulating and helpful setting combining General Practice, Epidemiology and Biostatistics, the National Institute for Health Innovation (formerly the Clinical Trials Research Unit), Health Systems, Maori and Pacific Health, and Social and Community Health, as well as onsite clinics.
I worked for the University of South Australia from 1993 to 2005, where I was involved in the formation of their Advanced Computing Research Centre, of which I was Director for a couple years.
I did my Bachelor of Science in Computer Science and PhD in Information Systems at the University of Maryland's UMBC campus. I was awarded my PhD in mid 1992 with a dissertation (which they'd call a 'thesis' in this part of the world) in Computer Aided Software Engineering (CASE) / Simulation Systems... basically I was looking at interactive decision support technology. I started working with health IT as software development consulting work before completing my PhD, but then leapt into it as a research topic pretty much the day I graduated. Other than a few computer simulation projects that directly related to my thesis, and ocassional flirtation with online learning research and pure human-computer interaction, I've consolidated on innovative methods for health information systems as my sole research interest. Upon involvement with SA HealthPlus - a large trial of Coordinated Care in 1997-1999 - I became increasingly focused on chronic condition management (CCM). "IT for chronic condition management" is a pretty good brief description of my interests.
---
Publications
I've set up a Google Scholar profile so you can reach many of my publications online.
---
Contact details
Postal: Department of Computer Science
University of Auckland
Private Bag 92019 Auckland 1142
NEW ZEALAND
Office reception: Room 405
Level 4, Science Centre Building 303
38 Princes St
Auckland 1010
Phone: voice: +64 9 373 7599 x86422
fax: + 64 9373 7453
Electronic: email: gym (but spelled the other way) at cs.auckland.ac.nz
---
Last updated: J. Warren, 1-Feb-2017.