Prof Jim Warren, Chair in Health Informatics
I am based at the Department of Computer Science on the Tamaki Campus in suburban Auckland. I work closely with the School of Population Health here at Tamaki, particularly with the National Institute for Health Innovation (NIHI)*.
My key professional interest is the transformation of healthcare through innovative IT. This includes decision support for individual healthcare providers, analysis of population health data to guide high level health strategy and research, and supporting health consumers to do their best in 'co-production' of health outcomes with traditional providers (i.e. doctors, nurses and the like). From a technology perspective, enabling these transformations is largely about applied AI, but very much linked with a holistic information systems perspective and great user interface design; plus there are some topics that are particularly acute for health IT in practice such as systems interoperability. I'm passionate about getting talented computing people really interested in the challenges and opportunities of health IT; I also really enjoy working with clinical people to understand and try to improve health delivery challenges. I have a particular interest in the challenge of achieving 'adherence' to long-term medications... most of us don't take our regular medications very regularly; improving this requires a systems response involving both providers and consumers.
'Health Informatics' is an inter-disciplinary field that requires working in teams to have an impact - being part of such teams, and helping others from either health or IT backgrounds to maximize their capacity to contribute to such teams, is what I'm about.
My office is on the 3rd floor of building 723.
*The current NIHI is a fusion of the Health Informatics & Technology group that I was deeply involved in founding - which was actually called 'NIHI' - and the group previously known as the Clinical Trials Research Unit.
&nbsp &nbsp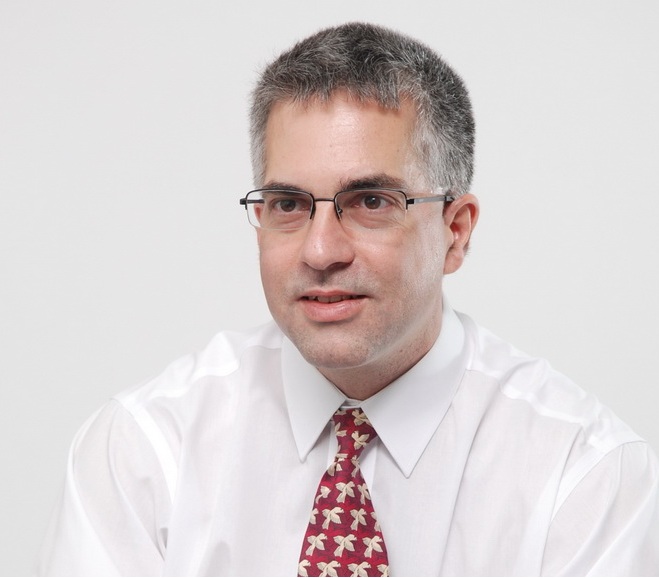 Coursework
Computer Science / Software Engineering. I'm lecturing in three courses for 2014:
COMPSCI 345 Human-Computer Interactions (also listed as SOFTENG 350). I'm course coordinator for this, and teaching in second half of semester 1 (co-lecturing with Beryl Plimmer). I really enjoy helping students with computing capability to pick up the skills to make software that is really excellent from the perspective of usability and is thoughtful, and sometimes innovative, in its human-computer interaction (HCI) design. So this is also a fave course to teach for me.
COMPSCI 765 Interactive Cognitive Systems. This is a new course (the number has been recycled, but the title and content is new this year). I'm teaching with Pat Langley. The course looks at how AI is applied to have computers act as 'agents' that reason about the status of the end user and may seek to change the behaviour of the human.
COMPSCI 280 Enterprise Systems. I teach about a quarter of this course in semester 2. For my part I'm introducing tools for making significant software systems that interact with databases, and possibly the Web, and have graphical user interfaces. On a practical level, my part is an intro to C# and Microsoft Visual Studio.
Health Informatics at The University of Auckland. Until recently I was programme director for the Postgraduate Diploma in Health Sciences in Health Informatics, which can extend to a Master of Health Sciences. There is also the option to stop with a Postgraduate Certificate in Health Sciences (Health Informatics). In the postgraduate programme I taught HLTHINFO 728 Principles of Health Informatics and HLTHINFO 730 Healthcare Decision Support Systems. Note that Honours and Postgraduate Diploma students in Computer Science and Software Engineering can get permission to take select Health Informatics postgraduate courses. Although I'm not teaching the main courses this year, I'm still available to supervise research students from either Health or Computing backgrounds (and those with mixed backgrounds are most especially welcome!). The School of Population Health also has a third year elective in Health Informatics for students in the Bachelor of Health Sciences.
From 2010 the core Health Informatics courses have been offered in fully online flexible delivery mode. This means you can start the Postgraduate Diploma in Health Sciences (Health Informatics) from overseas, and can do the entire Postgraduate Certificate in Health Sciences (Health Informatics) without ever coming to New Zealand (if you wish).
I'm proud of the fact that the Health Informatics courses are practical in orientation. The students are very diverse, and many of our them are already working in the industry (in health delivery, health IT support, health software development or the research sector). The course environment is one where the students learn from each other in addition to taking in "the syllabus" per se. This is also reinforced with a lot of guest speakers. The idea is to help the students be more effective agents in the complex enterprise of improving healthcare delivery. The courses look at the gamut of applications spanning community based care, hospital systems, public health, governance and, to an ever-increase degree [probably my favourite area], consumer health informatics. The courses also prepare students for higher studies if they want to go onto masters or PhD research in the area. See some testimonials from the graduates.
Research
My research goal is to achieve measurable improvements in health outcomes through innovation in health information technology.

My research is focused on three (sometimes inter-related) aspects of innovative use of IT for chronic disease management:
Systems - ways that IT can make the 'traditional' healthcare system work better: e.g., integration of care plans into electronic health records, clinical decision support systems
Empowerment - getting all stakeholders to maximize their contribution to the health of an individual with good communications pathways: e.g., prioritized web-based health consumer education (to empower the consumer in their own care), clinical uses of mobile devices (to collect and share information)
Quality Assurance - mostly concerned with data mining to discover areas in need of improvement: e.g., temporal analysis of community based electronic prescribing records
Some of my most active research at present is in analysis of electronic prescribing (particularly for long-term adherence to blood pressure lowering medications - e.g. see pubs done in the PhD work of Thusitha Mabotuwana); supporting health consumer empowerment, e.g. with technologies to support consumers in reading medical documents and meta-data coding to help consumers find the most relevant health Web pages. I've also done quite a lot of commissioned research for the Ministry of Health on directions in health IT and evaluation of pilot and innovative health IT deployments here in New Zealand.
I'm always interested in good students for project, dissertation and thesis work that relates to this research agenda. Probably best to contact me directly about current topics that are on-the-go. If you do wish to contact me about research study, address your email to "Prof Warren" or "Jim" - I'll delete anything to a generic "Dear Sir" - and explain to me what specific preparation you've had and just what sort of Health Informatics research you're keen to do.
Most of my PhD students come from overseas. If you're thinking about doing a PhD under my supervision, before opening a dialogue please reflect on whether and how you would finance your studies. I very much enjoy correspondence (email, Skype) about potential thesis topics, but it takes a lot of work to develop a thesis proposal - generally I might exchange a couple dozen emails with a potential student over several months. Proposals are carefully and critically reviewed by a panel of my peers (either in the Department of Computer Science or the School of Population Health, depending on the type of PhD). This is a lot of work for everyone involved (especially the student). Please do not go down this path if you have only a vague or optimistic lead on financial support. Allow me to explain...
The University of Auckland has only a very limited number of scholarships for international students, a few given centrally and a few at each faculty each year. I actually had one student get such a scholarship one time. I've seen what the applicant pools look like and how high the cut-off must be drawn. Do NOT expect to be in consideration for a scholarship from the University as an international student unless:
You have essentially perfect marks - highest possible, first or second percentile. Applications are ranked by grade point average in the first instance and those who are tied at the top already thoroughly extend past the number of places for which we have funding
Some significant achievements - perhaps you were invited and sponsored by the Harvard School of Public Health to present your work to them? I.e. is there something to move you upward among those applicants tied at the top of the list?
It's also helpful to have some publications, but this will only come into play if you have passed the hurdle of an essentially perfect grade-point-average
I don't mean to be negative but I get daily correspondence where there is an implicit assumption that a funded place can somehow be created. I do NOT have any scholarship placements at my discretion - if I get a grant for such funding I'll advertise it specifically. Your scholarship funding will have to be earned competitively. For domestic students, the competition for scholarships is tight, but not so extremely so as for international students. My recommendation to international students is to look to schemes from your own domestic sources (or perhaps international aid sources if you are in a less developed country).
It is further worth clarifying that you cannot earn enough money to live by working while you study. The student visa requires you to be a full-time student. While our fees are modest, overall cost of living in Auckland is high. If your English is good, we may be able to offer you some tutoring hours, but you cannot depend on getting such a placement, and if you do it will NOT fund your living expenses - it will only be a supplement. You will need some other core funding.
Having laid out the financial realities clearly, I hope...
Of particular interest at the moment:
I'd like to start up a new PhD student around the problem of classifying blog comment threads and similar dynamic collaboratively-authored resources. Increasingly, people get their information from blogs. Some blogs, however, virulently stamp on any opinion that doesn't fit the group; others have more enlightened discussion. I'm interested in measuring some of these dynamics, which, on the negative side, would be similar to 'cyberbullying' (the detection and management of which is itself a really interesting topic!). To keep it related to my Health Informatics expertise I want to focus on blogs around hot topics of relevance to Population Health such as vaccination (where there is a strong anti-vaccination movement) and diet (where all sorts of weird and wonderful stuff is said). A student undertaking such a thesis should have some background in Natural Language Process (NLP) methods.
Also suitable for a student with a background in NLP, I'm interested in supporting health consumers to read 'medical-ese' (clinical language) documents. Actually, Mehnaz Adnan recently completed her PhD which focused on this problem with respect to patient readability of electronic discharge summaries; it was a great PhD, but still we really just scratched the surface. This is a huge issues, because incresingly citizens in developed countries like the US, Australia and New Zealand are going to have online access to their discharge summaries, referral letters and specialist assessments - documents that are meant for communication from doctor to doctor, that use advanced vocabulary and often are rich in ambiguous acronyms. What will a patient do when they see an unfamiliar term? Well, probably type it into Google. Can we do better than that? Yes, we can. First, we need to identify the best terms to hyperlink - those that are hard for health consumers to understand and that are most critical to understanding of the whole passage. Then we need to find resources to link to that are relevant and readable. Relevance needs to unpacked in terms of answering useful questions in a succint fashion - such as expected recovery time for a procedure, or food restrictions to adhere to when taking a particular medication. There are many freely available resources to support these efforts, including the UMLS metathesaurus, the Consumer Health Vocabulary and high quality consumer portals such as MedlinePlus and the Mayo Clinic. I'm interested in both 'semantic space' modeling (taking a statistical approach to word frequency and co-occurrence) as well as more structural approaches where we parse the web page content, probably starting with a fraemwork such as GATE.
For a student with some health-related background, I'm also interested in further examination of the process of medical referral. As we create systems for electronic referral and 'shared care' portals where providers (and sometimes consumers) share data, how might we change the conception of a 'referral'? IT can play many roles - e.g. to gatekeep whether a patient really is a good candidate for referral, or to support capture of the essential information for the specialist; or through IT a percentage of what would once have been referrals may morph into online consults. We need a clearer model of the shared care around referral and of its information apropos to these and other potential roles.
I'm also interested to follow on from the work of Thusitha Mabotuwana (see above) and further investigate tools and computational methods to present and critique the management of long-term conditions, particularly hypertension and diabetes. This could be at the level of an honours dissertation or masters thesis with a focus primarily on visualisation tools that integrate with the electronic medical record (EMR) systems of New Zealand physicians. Or, at the PhD level, we'd want to further examine the theoretical framework, such as integrating the display of data (lab test results, prescriptions, etc.) with predictive modelling outcomes, such as risk of potentially preventable hospitalisation. This work can be seen in the context of using 'Big Data' in healthcare to derive models of the healthcare process for subsequent use in improving quality of care. This can be approached from a perspective of Process Mining where we derive the underlying 'business process' model, or in terms of clustering (although I think the notion of cluster membership will need to be Fuzzy - i.e. allowing partial membership - and either cluster membership will need to change over time, or the clusters themselves will need a temporal aspect).
Some of my current PhD students:
Mrs Shen Song
Dr Janet Liang
These are some of the PhD students who have graduated with me since I've moved to Auckland
Dr Shyamala Nadathur (Monash)
Some of my (more distant) past PhD students:
---
Other Roles and Responsibilities
Australasian Workshop on Health Informatics and Knowledge Management (HIKM) at Australasian Computer Science Week (ACSW). I have co-Chaired this workshop on a couple of ocassions, and we just had the best one ever in Auckland in January 2014. This is a great event because on the one hand it's a small workshop to share experiences of innovative computing solutions as applied to healthcare, and on the other hand it's a diverse computing event across the spectrum of Computer Science in Australia and New Zealand with a host of plenary speakers. The next HIKM will be in New South Wales in January 2015. Paper submission is generally due around August.
Health Informatics New Zealand (HINZ). I was Chair of HINZ for 2008-2010. I was Scientific Program Committee Chair for the HINZ Conference and Exhibition 2006, 2007 and 2008. Consider submitting a paper to the HINZ 2014 Conference or to the HINZ journal, Healthcare and Informatics Review Online. The conference is an amazingly large event given the size of New Zealand (we get over 400 attendees and around 50 exhibitors) - it's the place to find out what's happening in health IT in New Zealand and gets some great keynote speakers from abroad.
Australian College for Health Informatics (AHCI). I'm a Foundation Fellow of, and was the Membership Chair from 2005-2010 for, ACHI - Australia's peak professional body for health informatics. ACHI has widened its scope to include New Zealand (this was approved in late 2009 - so all you Kiwi Health Informatics Heroes should think about applying for Member or Fellow status in ACHI!)
Health Informatics at the University of Western Sydney (UWS). As a key part of my sabbatical in 2012, I made three visits to my colleagues there, and actually hold an Adjunct Professor appointment the Centre for Health Research extending through the next couple of years. Through UWS, I worked with the Sax Institute in Sydney and have been using their impressive 45 and Up Study data set to examine factors predictive of long-term medication adherence.
Vascular Informatics using Epidemiology and the Web (VIEW). I'm one of the team of investigators in VIEW, an HRC-funded research programme led by Prof Rod Jackson. VIEW aims to create a comprehensive map of cardiovascular (or, somewhat more broadly arteriosclerotic) risk management for all of New Zealand. It has a GIS mapping component, and intervention components that apply the PREDICT clinical decision support tool (see publications) to general practice and hospital settings. I'm particularly involved in the application of data mining techniques on the VIEW collection to improve the identification individuals with a high risk of potentially-preventable hospitalisation, as well as questions of how to formulate the data schema for maximum ethical public-good reuse of the data.
---
My Career
I took up the Chair in Health Informatics at the University of Auckland in November 2005. I made the move here because the environment provides the opportunity to really make a difference - there are so many advantages here with a world class medical school, excellent computer science department, active local health IT industry and a proactive Ministry of Health! The School of Population Health here at the Tamaki Campus provides a particularly stimulating and helpful setting combining General Practice, Epidemiology and Biostatistics, the Clinical Trials Research Unit, Health Systems, Maori and Pacific Health, and Social and Community Health, as well as onsite clinics.
I worked for the University of South Australia from 1993 to 2005, where I was involved in the formation of their Advanced Computing Research Centre, of which I was Director for a couple years.
I did my Bachelor of Science in Computer Science and PhD in Information Systems at the University of Maryland's UMBC campus. I was awarded my PhD in mid 1992 with a dissertation (which they'd call it a 'thesis' in this part of the world) in Computer Aided Software Engineering (CASE) / Simulation Systems... basically I was looking at interactive decision support technology. I started working with health IT as software development consulting work before completing my PhD, but then leapt into it as a research topic pretty much the day I graduated. Other than a few computer simulation projects that directly related to my thesis, and ocassional flirtation with online learning research and pure human-computer interaction, I've consolidated on innovative methods for health information systems as my sole research interest. Upon involvement with SA HealthPlus - a large trial of Coordinated Care in 1997-1999 - I became increasingly focused on chronic condition management (CCM). "IT for chronic condition management" is a pretty good brief description of my interests for this millenium. (Maybe next millenium I'll work on something else!)
---
Publications
I've set up a Google Scholar profile so you can reach many of my publications online.
---
Contact details
Postal: Department of Computer Science - Tamaki
University of Auckland
Private Bag 92019 Auckland 1142
NEW ZEALAND
Office: Building 723
261 Morrin Rd, St Johns
Phone: voice: +64 9 373 7599 x86422
fax: +64 9 308 2377
Electronic: email: gym (but spelled the other way) at cs.auckland.ac.nz
---
Last updated: J. Warren, 4-Feb-2014.