Pohutukawa (Metrosideros excelsa)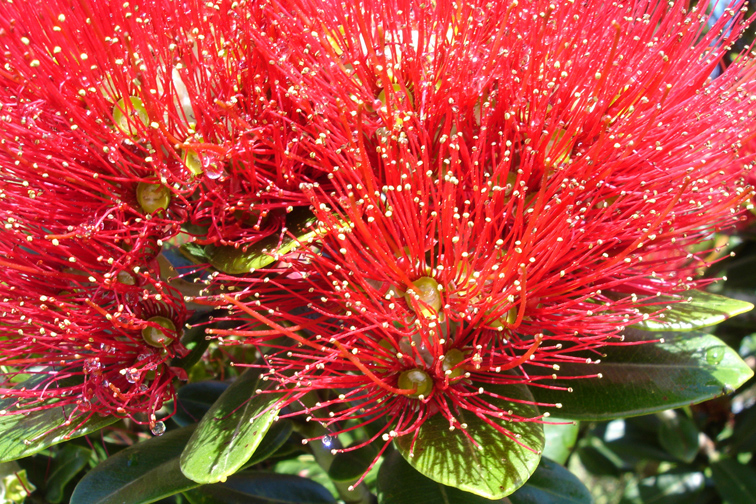 The pohutukawa is often called the `New Zealand Christmas Tree', because of its beautiful red flowers in December and January. Honey can be made from the flowers. The slow growing tree can often be found along coastlines of the North Island of New Zealand (north of Taranaki and Poverty Bay). It may reach a height of 15-20 metres, with a trunk up to 2 metres in diameter. - I recorded this picture (shown here at reduced resolution) with a Sony Cyber-shot DSC-W7.
Pohutukawa is the Maori name for this tree, which was highly respected. The tohunga (chief priest) would be the one to extract and make rongoa (i.e., medicine) from pohutukawa, giving it a tapu (i.e., sacred) status.
---
Multimedia Imaging: last update: 16 January 2007